Stamped concrete creates a one-of-a-kind, natural finish
Decorative, stamped concrete is a great design solution for just about any place in or around your home including patios, driveways, walkways, pool decks, foyers or basements. The stamped concrete process produces a very natural-looking result that is 100 percent unique to each application.
"Imperfections" or inconsistencies in the finished concrete are what produce the more natural look similar to slate, stone, brick or other surfaces. Stamped concrete can be made in numerous color options. To see some color combinations you might like, browse our stamped concrete gallery here. Due to variations in the cement, the colors may vary slightly once the concrete is mixed. An "antiquing color" is also added to help create the more natural look, after which the concrete is stamped with the textured pattern of your choosing.
You can choose either Imprints with hard lines that mimic bricks or laid stones, or a more "texture skin," which has no grout lines and an even more natural feel, such as slate. This option is less expensive, but can look quite elegant on a patio or walkway. With practically endless options of color and pattern combinations, each project's finished surface will be unlike any other. Stamped concrete offers a truly custom look designed specifically for your home.
Stamped concrete has many benefits. In addition to aesthetics, it's very stain and mildew resistant as well as skid and slip resistant (perfect for pool and spa decks). It's also insensitive to extreme temperatures – staying cooler in our hot St. Louis summers.
While stamped concrete may cost more than basic asphalt or plain concrete, it is competitive with and sometimes even less expensive than natural stone and brick or precast pavers. Check out our stamped concrete Gallery for design inspiration and contact us for a consultation and custom quote on your project.
How to Get StartedCustom Concrete Styles for Homes and Businesses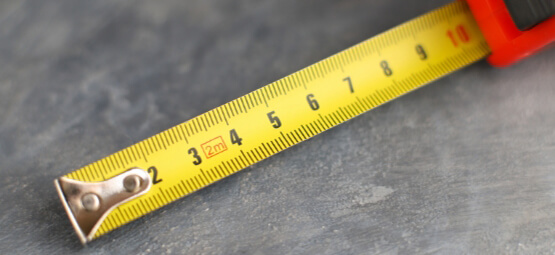 Want a quick bid?

Watch our video to see how easy it is to measure your space and request a quote.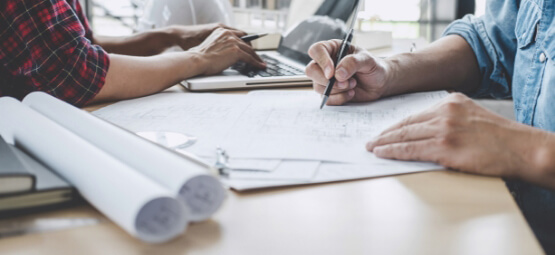 Need assistance?

Schedule an estimate and one of our team members will measure your space for you.