What to Ask Your Residential St. Louis Concrete Contractor
As more people become acquainted with the many benefits of using concrete for home improvement , more homeowners are choosing concrete as their go-to material for countless home surfaces. It is common for homeowners to feel invested enough in their property to perform home improvement tasks themselves. However, concrete is a complicated material, and generally requires professional experience to manipulate it correctly. Therefore, you need to ask the right questions of your residential St. Louis concrete contractor to ensure you are getting the best possible service.
What specific concrete services do you provide?
While there are many definitions of a "concrete service" from new construction to repair to resurfacing, many residential concrete contractors only perform one or two specific services. Therefore, some St. Louis contractors may not meet your home improvement needs. CustomCrete is one of a kind because our residential contractors perform nearly every type of concrete service.
Our resurfacing skills are legendary. Choose from a wide variety of techniques including stenciling and trowel resurfacing. Resurfacing works like a repair service—damaged or ugly concrete is completely transformed.
In addition to fixing old concrete, we build new concrete products: driveways, patios, walkways, countertops, fire pits and more.
What is included in the cost?
In an age where customers can compare prices instantly on search engines, it's easy to be misled by a "cheaper" choice. That's why it's important to ask up front about what is included in the advertised price to avoid any hidden costs.
What is your local reputation?
Asking this question around the neighborhood—both literal and digital—can be especially enlightening. You can ask a residential St. Louis concrete contractor for quotes or testimonials, search for reviews online, or explore their social networking to discover their reputation among customers. CustomCrete has a high percentage of returning customers who are consistently impressed by our services. To learn more about your friendly neighborhood concrete contractor, call us today.
How to Get StartedCustom Concrete Styles for Homes and Businesses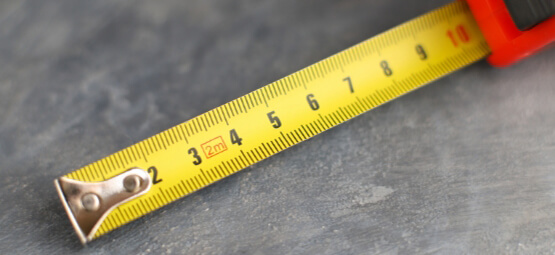 Want a quick bid?

Watch our video to see how easy it is to measure your space and request a quote.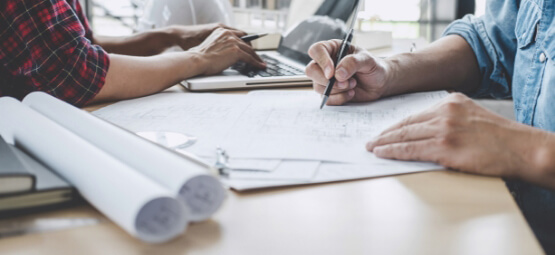 Need assistance?

Schedule an estimate and one of our team members will measure your space for you.