Concrete Resurfacing
When it comes to resurfacing your driveway or designing a patio, you may not be aware of all the options available. With CustomCrete, the possibilities are endless and we want you to be just as excited as we are about transforming your concrete space!
Our team of artisans specializes in St. Louis decorative concrete design and we pride ourselves on taking the ordinary and turning it into something special. Whether you are looking to install a new patio or simply spruce up an existing concrete space, our St. Louis decorative concrete experts can turn your vision into a reality.
Type 1Spray-Deck Resurfacing
Many homeowners feel that stenciled or stamped concrete looks too busy for their house. Spray-Deck resurfacing creates a simple, clean look without appearing unfinished. This resurfacing technique results in a richly textured surface that is nicer than traditional concrete. Learn More >
Simple Look

Clean Finish

Rich Texture
Type 2Trowel Resurfacing
Trowel resurfacing involves shaping concrete with a trowel to create an organic texture. With the addition of taping or stenciling, it creates the look of slate or stone at a fraction of the cost. Every project is unique, and the size and shape can be customized to fit your needs. Learn More >
Slate or Stone Pattern

Customizable Shape & Size

Organic Texture
Type 3Stamped Resurfacing
Stamped concrete patterns create a regular pattern for your concrete, which can be colored to resemble slate, stone, or brick. This style is popular in St. Louis, where brick homes are a norm, or in St. Charles, where slate and stone patterns compliment a wide variety of house sidings. Learn More >
Slate, Stone,
& Brick Patterns
High
Durability
Color
Variety
How to Get StartedCustom Concrete Styles for Homes and Businesses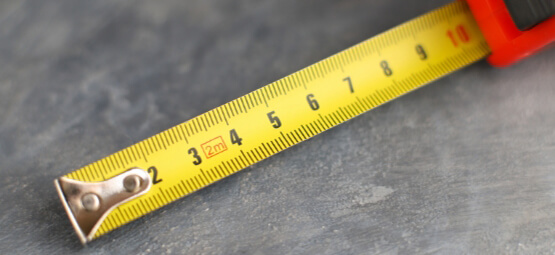 Want a quick bid?

Watch our video to see how easy it is to measure your space and request a quote.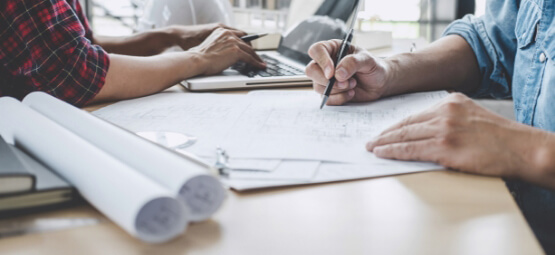 Need assistance?

Schedule an estimate and one of our team members will measure your space for you.