Stained Concrete Floor Care and Maintenance
Sealer
Your stained concrete floors have been sealed with TK6 Nano Coat, a new single component Nano-based copolymer with the scratch resistance and chemical resistance of a urethane. With correct care, your stained concrete will look beautiful for many, many years. Spills should be wiped up as soon as possible. Depending on your conditions, a good commercial-grade floor wax designed for concrete floors can be applied. This will act as a sacrificial finish that will help to preserve the sealer and is easy to reapply if it begins to wear. (We recommend Zep High Traffic Floor Finish)
Care and Cleaning
Maintenance and cleaning couldn't be easier, but should be done on a regular basis. Occasional sweeping followed by damp mopping will keep them looking new. All normal non-abrasive household or institutional cleaners should be acceptable cleaning agents for this sealer system. However, if the cleaner has never been used before, it is wise to pick a small area and test the cleaner for discoloration before wide spread use. (We recommend a solution of 4 parts water to 1 part white vinegar or Simple Green for daily cleaning of your stained concrete floor.)
Scratching
Scratches in the sealer could occur if heavy, rough or sharp objects are dragged across the concrete surface. Should a scratch occur, it could be fixed and/or minimized with a touch-up of floor finish (wax).
Staining
TK6 sealer has excellent resistance to a wide variety of substances typically found in the home as well as industrial and residential cleaners. However, it is a breathable sealer and prolonged exposure to staining agents can be absorbed in to the concrete. Clients should use normal care with respect to water, oil, food, and pets. Spills should be wiped up as soon as possible. Concrete is acid sensitive, so it is important to wipe up spills from acidic substances (including citrus juice, mustard, and wine) immediately, before acid etching occurs.
Support
We will give technical advice and assistance for the lifetime of our products and services. We stand behind our work to provide a product that will withstand normal usage. Feel free to contact Customcrete Inc. any time. Call directly at 636.262.4137 or email at info@customcretestl.com.
How to Get StartedCustom Concrete Styles for Homes and Businesses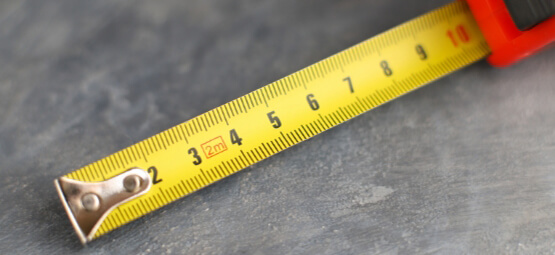 Want a quick bid?

Watch our video to see how easy it is to measure your space and request a quote.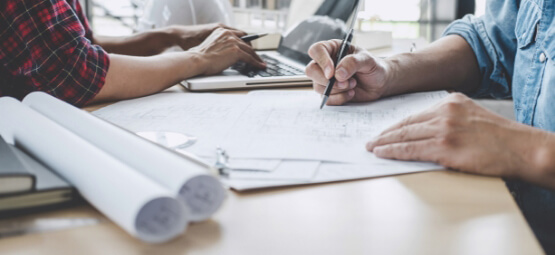 Need assistance?

Schedule an estimate and one of our team members will measure your space for you.