Decorative Stamped Concrete
Stamped concrete is a great way to make a unique impression on your patio, driveway, walkway, pool deck or even indoors. The combinations of colors and patterns are seemingly endless, allowing you to achieve a truly custom look.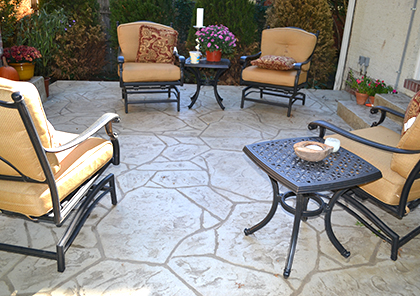 Why Stamped Concrete?

Stain Resistant
Resistant to stains and abrasions as well as oil, grease, water, and mildew.

Versatile
Combines beauty and strength with incredible versatility.

Skid & Slip Resistant
Ideal for entryways, pool decks and spa areas.

Durable
Extreme durability for high traffic areas. Get the most out of your investment.

Natural Look
Combines the look of natural materials with the durability and affordability of concrete.

Indoor / Outdoor
Insensitive to temperature extremes - stamped concrete may be successfully applied indoors and out.
The Four Step Process
Step 1Base Colors
Concrete is integrally colored.
Step 2Texture Pattern
Secondary antiquing color is added, and then imprinted with a textured pattern.
Step 3Highlight Colors
After the concrete has cured for a few days, additional highlight colors can be added to produce an uncommonly realistic and natural looking stone, slate, or brick appearance.
Step 4Sealant
Finally, the concrete is sealed to protect it from the elements.
Stamped Concrete Examples
How to Get StartedCustom Concrete Styles for Homes and Businesses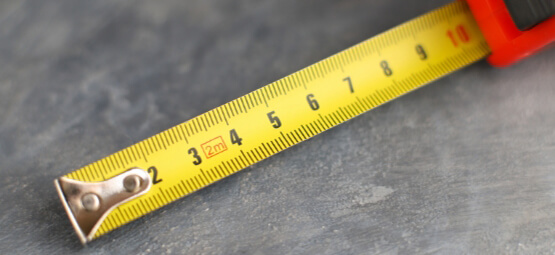 Want a quick bid?

Watch our video to see how easy it is to measure your space and request a quote.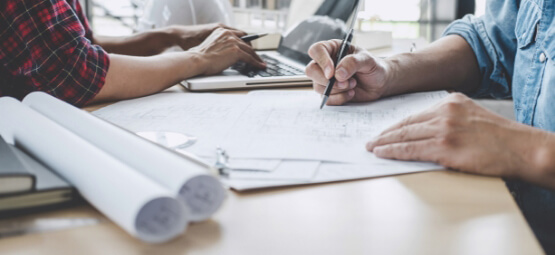 Need assistance?

Schedule an estimate and one of our team members will measure your space for you.