Concrete Resurfacing Care and Maintenance
Sealer
Your concrete resurfacing with a Tuscan Trowel finish has been sealed with CSS Emulsion, an Acrylate Copolymer solvent sealer. Sealers and coatings based on CSS EMULSION dry by solvent evaporation and saturation into the substrate to form a very tough protective film that adheres well to concrete, polymer concrete coatings, masonry, plastic, wood and other suitable surfaces. These sealers and coatings based on CSS EMULSION exhibit outstanding resistance to water, a variety of chemicals, and to yellowing due to exposure by ultraviolet light.
Your concrete resurfacing with a Spray-Deck finish has been sealed with water based sealer fortified with silicone. It is highly resistant to pool chemicals, and ideal for pool decks, patios, walkways, block, stucco walls, and basements. For a complete color/seal system you can upgrade to our optional water repellant.
With correct care, your resurfacing will look beautiful for many, many years. Depending on your conditions, sealer can be applied annually to rejuvenate your resurfacing. No stripping is required. Customcrete offers clean & seal services to help maintain your resurfacing. Please call directly at 636.278.2218 or email at info@customcretestl.com if you would like us to perform this maintenance.
Care and Cleaning
Maintenance and cleaning couldn't be easier, but should be done on a regular basis. All normal non-abrasive household or institutional cleaners should be acceptable cleaning agents for this sealer system. However, if the cleaner has never been used before, it is wise to pick a small area and test the cleaner for discoloration before wide spread use. We recommend a solution of Simple Green for cleaning of your concrete resurfacing. For more stubborn stains such as leaf stains, a detergent with a bleaching action works best. Oxy Clean or diluted Clorox are a couple of examples. We recommend cleaning the entire area as apose to spot cleaning the stains. This will help avoid a blotchy appearence that spot cleaning can leave.
Support
We will give technical advice and assistance for the lifetime of our products and services. We stand behind our work to provide a product that will withstand normal usage. Feel free to contact Customcrete Inc. any time. Call directly at 636.278.2218 or email at info@customcretestl.com.
How to Get StartedCustom Concrete Styles for Homes and Businesses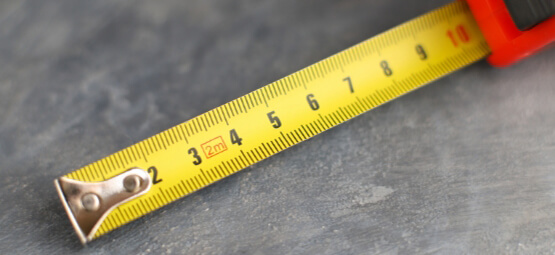 Want a quick bid?

Watch our video to see how easy it is to measure your space and request a quote.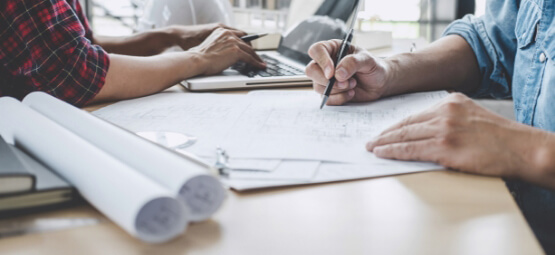 Need assistance?

Schedule an estimate and one of our team members will measure your space for you.