Pool Deck Resurfacing by CustomCrete
A refreshing cup of lemonade in your hand, flip flops on your feet and the warm sun's rays against your skin. The smell of barbeque flows through the air as the children jump in the pool and lightning bugs slowly begin to appear on the horizon. It's a beautiful summer's evening. Absolute peace and perfection.
Except for the look on your neighbor's face standing next to you. The concerned, possibly judgmental look on his face is not in regards to your new patio furniture or your husband's cooking. You follow his eyes to see that he is looking at your chipped, uneven concrete pool deck as if it were the embarrassment of the neighborhood.
You start to explain: the concrete pool deck is from the previous house owners. You've tried covering it up with cute rugs and chairs, but nothing could hide how unsafe and just plain unappealing it is.
"It's on the to-do list," You offer as an excuse.
"Check it off your list, Pool Deck Resurfacing is a perfect solution." You neighbor says kindly, writing down a name and number on a piece of paper. "And fast!"
You both chuckle warm-hardily as you gaze at the slip of scrap. Your saving grace.
CustomCrete. 636-278-2218.
Your neighbor explains to you that his family had wonderful success in the construction of their new back patio, thanks to Custom Crete. You gaze over his shoulder and shrug: you have to admit, the concrete work is the envy of the neighborhood. What once was a dead space had been transformed into
a luxurious, stylish outdoor oasis. You begin to imagine the possibilities of your concrete pool deck resurfacing options: perhaps a stain or a textured design. Maybe a few steps leading out into a grassy area for the kids to play soccer, or something even beyond your wildest dreams.
"An outdoor patio or pool deck is the icing on the cake in making your house feel like home." Your neighbor smiles. "And after all, what's cake without icing!"
The summer evening comes to a close as the moon floats high above. As your friends head home and your children head off to bed, you sit in your cozy patio furniture under the glow of tiki torches, hoping a shooting star would pass across the navy blue sky.
But then you remember that you hold your wish come true: a little slip of paper in your hand with seven numbers and a name written on it.
CustomCrete. 636-278-2218.
How to Get StartedCustom Concrete Styles for Homes and Businesses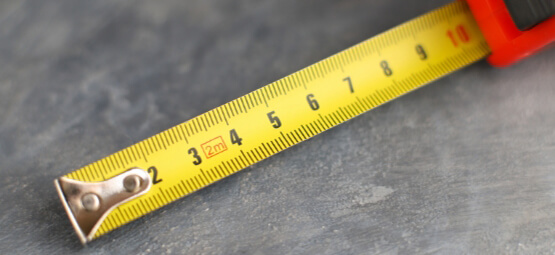 Want a quick bid?

Watch our video to see how easy it is to measure your space and request a quote.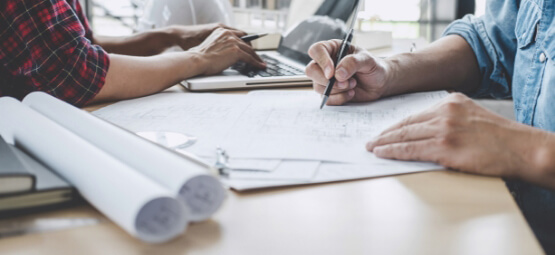 Need assistance?

Schedule an estimate and one of our team members will measure your space for you.