Cozy Concrete: Not Just for the Outdoors!
Concrete Contractors in St. Louis are Breaking Down Stereotypes
Many people think concrete is only for outdoor projects like sidewalks or pools, but concrete is perfect for use inside the home as well. Whatever your home-improvement project, the right concrete contractor can make concrete the smart, stylish choice.
In it for the Long Haul
Concrete is naturally durable, making it the perfect material for a wide variety of rooms in your home. For instance, cooking is an active task, and your kitchen countertop takes beatings on a regular basis. A concrete countertop is perfect for day-to-day cooking chores that would wear down a counter made from other less sturdy materials. Plus, a concrete countertop is composed of one piece if it is less than ten feet long, meaning no need to scrub food out of cracks. Feel free to use your imagination and have our St. Louis concrete contractors create a countertop in any shape.
Keeping Your Home Safe
Concrete is also fire-resistant and holds heat, so fireplaces are safer and their warmth lasts longer. By adding a concrete hearth and mantel to your living room, you can safely brighten and heat your home in cold, dreary weather. Or, since concrete retains heat, invest in a concrete floor and start saving on your heating bill.
Cut Down On Chores
Concrete surfaces are also easier to clean, saving you the exhaustive and timely task of cleaning floors made from wood or linoleum. In addition to costing the same as ceramic tile, our concrete contractors guarantee a long-lasting product, giving you the best value for your buck.
Sleek Chic Concrete
In addition to concrete being the sensible choice, it is also a stylish one. Our St. Louis concrete contractors are skilled in a variety of concrete manipulations including staining, stamping, and stenciling. No matter what your house's style, CustomCrete will find a way to make your concrete compliment your space's style.
All Natural
Rest assured that choosing concrete is the environmentally healthy decision. Concrete is made from local materials in St. Louis and can be crushed and reused once it wears out its welcome.
Don't Try This At Home…Without a St. Louis Concrete Contractor
Lastly, while concrete is a good material for a variety of household projects, it's not as easy to work with as other materials. Therefore, it's important to get a concrete contractor you can trust. Don't make a DIY attempt unless you have a massive amount of experience. Contact our St. Louis concrete contractors today and reinvent your living space!
How to Get StartedCustom Concrete Styles for Homes and Businesses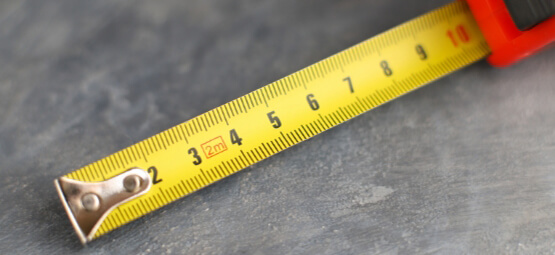 Want a quick bid?

Watch our video to see how easy it is to measure your space and request a quote.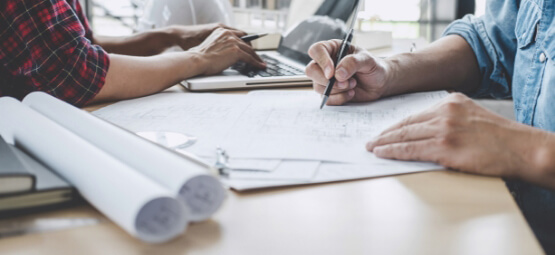 Need assistance?

Schedule an estimate and one of our team members will measure your space for you.